BTEC Business
Introduction to the Subject & Team
Mr Robert Rhodes
(rrhodes@ossettacademy.co.uk)
CTL for Business, IT, Media, Economics & Computer Science
The BICTE faculty is staffed by a supportive, creative and imaginative team of teachers, led by Mr R Rhodes.
Our vision is to ensure all students reach their potential across the host of subjects on offer in the BICTE faculty. This can be through the use of practical, taught and real life experience. Students will be supported throughout their learning journey by caring, supportive teachers who will guide them towards success.
Course Content at Key Stage 4
Year 10 & 11
Assessment for BTEC Business Level 2 comprises of four units, three of which are coursework based and one which is an examination.
Unit 1 – Enterprise in the Business World
This is a coursework unit which looks at what a business is and what it does. This unit introduces you to the language and terminology used in business. It explores what businesses do, trends that affect them, how they operate and the factors that influence their success. You will examine the aims and objectives businesses set and the influence of their stakeholders. You will plan an idea for a realistic business start-up in your local area, based on your research, select a format and then present the business model and plan.
Unit 2 – Finance for Business
This unit is externally assessed using an onscreen test. Edexcel sets and marks the test.
In this unit, you will explore the types of costs that businesses incur ways to generate revenue and profit.
You will examine how businesses plan and budget as well as looking at the concept of breakeven & cash flow forecasting. You will also analyse key financial statements such as profit and loss accounts & balance sheets.
Unit 3 –Principles of Customer Service
This is a coursework unit which looks at customer service at Alton Towers. It looks at what customer service is and the importance of it in gaining competitive advantage. You will consider customer needs and expectations and how these differ from internal to external customers.
Unit 4 – Recruitment, Selection & Employment
This is the final coursework unit and looks at the people who work in businesses. A business will strive to ensure that it has the right people in the right place at the right time.
You will examine the different roles in business as well as the necessary documentation to recruit the necessary people such as person specifications and job descriptions. You will also have the opportunity to complete an application form and an interview for a specific job role.
You will also consider how to prepare for interview and employment and the necessary steps for career planning by producing your own career development plan.
Career Opportunities and Progression within the Subject
When completing the BTEC Business Level 2 course, students will develop key skills which:
encourage personal development of knowledge and skills relevant to the business world
give learners a wider understanding and appreciation of the broad range of business specialisms
give learners the opportunity to develop a range of skills for successful performance in working life.
Because of the broad nature of the subject, students who have studied BTEC Business at Level 2 can progress to study BTEC Level 3 in Business or A-Level Business. Some examples of jobs which Business students may progress towards include: Accountancy, Business Admin, Journalism, Teaching/lecturing, Solicitor and Banking.
How Parents Can Support Learning
Support students with the wide range of resources available on the academy VTLE.
Ensure your child is spending an appropriate amount of time on homework and keeping up to date with coursework deadlines.
During exam season, help them to create a revision timetable which includes specific revision activities to complete. Your child's class teacher can give them guidance on this.
Encourage your child to watch the news on a regular basis to contextualise some of the theory learned in the classroom.
//this is how the content shows up
Our latest tweets:
Thursday 7:43AM, Aug 16
RT
@OssettArts
: How fabulous does our textiles room look. Well done Miss Mitha
#gcsetextiles
#gcseart
@OssettAcademy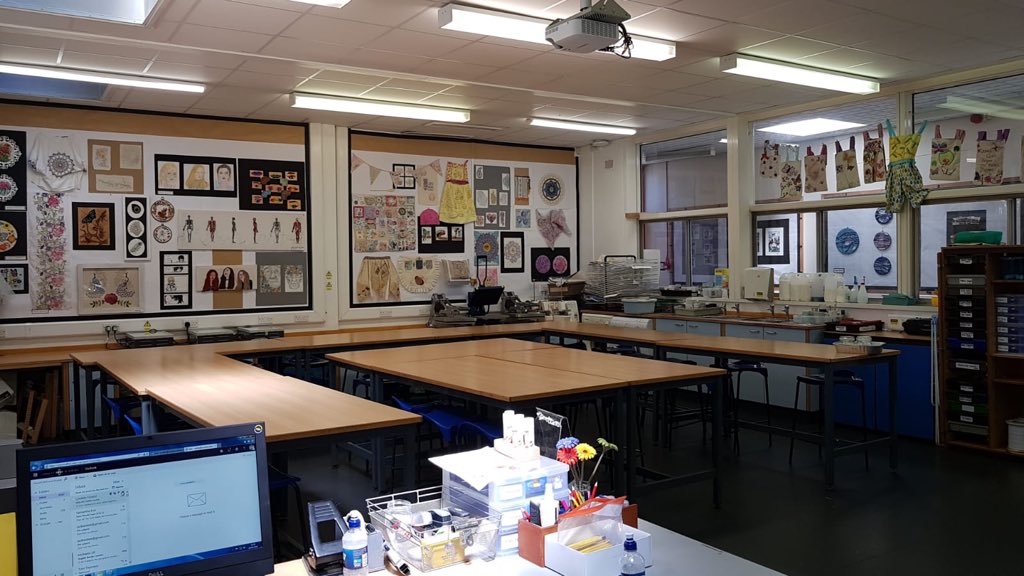 Thursday 7:42AM, Aug 16
RT
@spaceswitch
: It's a brace!!! Awards already on transition days at
@OssettAcademy
. One for English and one for Frenc
Thursday 7:41AM, Aug 16
WATCH! Congratulations to our
@OssettSixth
students receiving their results today. It was a pleasure to see so many…
http