ICT Computer Science
Introduction to the Subject & Team
The BICTE faculty is staffed by a supportive, creative and imaginative team of teachers. The BICTE Leadership Team consists of the following staff:
Mr Robert Rhodes

CTL for Business, IT, Media, Economics & Computer Science

Mrs Lee Millington

(lmillington@ossettacademy.co.uk)

Deputy CTL for Media, IT & Computer Science
Our vision is to ensure all students reach their potential across the host of subjects on offer in the BICTE faculty. This can be through the use of practical, taught and real life experience. Students will be supported throughout their learning journey by caring, supportive teachers who will guide them towards success.
Course Content at Key Stage 3
Students receive a one-hour lesson of Computing & IT per week.
Year 7 & 8
Students will start the year focusing on the safe use of IT and completing a series of lessons based around E-Safety. During year 7 and 8, students will be introduced to a range of exciting and engaging topics, including basic programming, games development, website creation, control, DTP, spreadsheets and graphics. The learning undertaken will provide the platform for KS4 IT and Computer Science.
Course Content at Key Stage 4
Year 9, 10 & 11 CiDA
Exam board/Specification: Edexcel CiDA
Assessment and examinations:
Unit 1 (33.3% of the overall grade): 2.5 hour practical computer based examination on Developing Web Products. 1 activity broken down into 2 tasks
Unit 3 (66.6% of the overall grade): Coursework based unit on Artwork and Imaging
During KS4 students will study "Developing Web Products". This unit aims to give students the knowledge and skills they need to produce attention grabbing web products using web authoring software, multimedia assets and navigation features. Students will demonstrate their ability to design, build and test a web product in a practical computer-based examination set by the exam board.
Within the "Artwork and Imaging" Unit, students will gain skills to use the tools and techniques provided by artwork and imaging software to design and create effective graphic products. Students will investigate a range of graphic products to find out how images are used to convey a particular message. Once students have a good understanding of the possibilities offered by artwork and imaging, students will learn how to produce images that communicate effectively onscreen and in print and how to combine them with other components to produce graphic products. Students will need to consider the medium, purpose and audience as well as file format and size. Students will demonstrate their ability to create effective images and graphic products through their work on a major project, set by the exam board.
Year 9, 10 & 11 Computer Science
Exam Board/Specification: OCR
Assessment and Examinations:
Paper 1 (40% of the overall grade) – Computer Systems
Paper 2 (40 % of the overall grade) –  Computational thinking, algorithms and programming
Coursework (20 % of the overall grade) – Programming Project
For students in Year 10 they will follow the new 'reformed' GCSE with grades 1-9
The paper 1 component will introduce students to the Central Processing Unit (CPU), computer memory and storage, wired and wireless networks, network topologies, system security and system software. It is expected that students will become familiar with the impact of Computer Science in a global context through the study of the ethical, legal, cultural and environmental concerns associated with Computer Science.
The paper 2 component incorporates and builds on the knowledge and understanding gained in the subject content learned for paper 1, encouraging learners to apply this knowledge and understanding using computational thinking. Students will be introduced to algorithms and programming, learning about programming techniques, how to produce robust programs, computational logic, translators and facilities of computing languages and data representation. Students will become familiar with computing related mathematics.
The coursework component  OCR will issue three assessment tasks at the start of year 11. The tasks will provide opportunities for
Career Opportunities and Progression within the Subject
CiDA
This qualification provides a broad and solid foundation for further study of various aspects of creative computing, such as graphic design, web design, computer games design and interactive media.
It supports progress to further study, including:
GCE in Media: Communication and Production
Level 3 in Creative Media Production & IT
It also enhances young people's overall digital literacy and gives them a solid foundation for further study and employment.
Computer Science
The specification provides progression from key stage 3 studies by building on the knowledge and skills taught and will provide excellent progression to 'A' level Computer Science, vocational courses and on to degree level courses in the areas of Computing, Engineering and Science. Whilst this specification is not specifically mapped to any particular industry standard IT qualifications, it will provide a sound preparatory basis of study for them. The course provides the knowledge, skills and understanding that a growing number of employers are demanding. As you can see, GCSE Computer Science is not just for people wanting a career in the IT and computing industry – the skills and techniques you learn can be useful in any workplace. The creative and technical skills you learn are relevant to a host of careers in a range of sectors, from arts and graphics-based roles, through to engineering, finance and business.
How Parents Can Support Learning
Children will have a wide range of resources available on the School VTLE page for you to review and provide support.
Take an interest in your child's homework and ensure that they are spending an appropriate amount of time on it.
Encourage your child if possible to practise the skills that have been developed in their lessons.
During exam season, help them to create a revision timetable which includes specific revision activities to complete. Your child's class teacher can give them guidance on this.
//this is how the content shows up
Our latest tweets:
Thursday 7:43AM, Aug 16
RT
@OssettArts
: How fabulous does our textiles room look. Well done Miss Mitha
#gcsetextiles
#gcseart
@OssettAcademy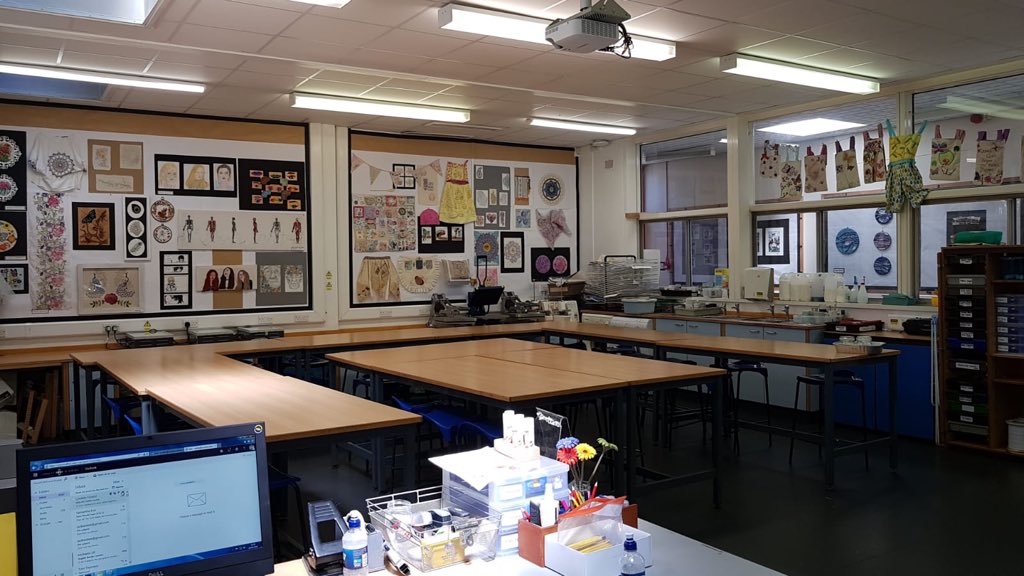 Thursday 7:42AM, Aug 16
RT
@spaceswitch
: It's a brace!!! Awards already on transition days at
@OssettAcademy
. One for English and one for Frenc
Thursday 7:41AM, Aug 16
WATCH! Congratulations to our
@OssettSixth
students receiving their results today. It was a pleasure to see so many…
http