Going a long way for Forget Me Not Children's Hospice
July 15, 2019
Over the last two weeks, our Accord Multi Academy Trust's academies have united in support of Forget Me Not Children's Hospice's 'Around the World' campaign, raising a combined total of £1,632.
In collaboration with our sister academies; Horbury Academy, Horbury Primary Academy and Middlestown Primary Academy, we held non-uniform days, sporting events and dedicated PE lessons, in which students collectively walked, ran and skipped a total of 2,354 miles. This figure will go towards the charity's regional total, which they hope will exceed 48,000 miles – that's twice around the world!
Ryan Grint, Regional Fundraiser at Forget Me Not Children's Hospice said: "We would like to say a huge thank you to everyone within the Accord Multi Academy Trust for getting behind Forget Me Not Children's Hospice this summer.
"We've seen students engage in fundraising in a variety of ways, from running to non-uniform days, and together they have helped to raise some vital funds which will go towards supporting local children living with life shortening conditions, and their families, here in West Yorkshire."
Year 6 pupils from Horbury Primary Academy spoke on behalf of the Trust's pupils; "We had fun taking part in this important cause to raise money for children less fortunate than us.
"We have done lots of activities to try to travel as many miles as possible and we are proud of how far around the world we got!"
Visit www.forgetmenotchild.co.uk for more information about the charity.
The great environmental debate!
July 9, 2019
In support of our environmental drive, Miss Cree held a debate with year 7 students, for which they needed to consider arguments for and against a statement with an environmental focus. The statement was…
"People in the UK should give up meat for one day a week to help lower the greenhouse gas produced."
Students considered their stance on this and worked on their arguments in support of their view.
Here's Kathryn's take on the debate…
"During the planning, what I found most interesting was looking at the other side of the argument, the 'against' team. We did this to try and make our argument stronger.

"A challenge was that we had so many ideas, and it was hard choosing points that were the important, and conveyed our message most effectively.

"During the debate, Erin and Isabelle were excellent at expressing our view. They said all our planned speech clearly and it conveyed our message well. However, I was surprised at how good the 'against' team's argument was, as we had thought of as many of their sides ideas as we could, but they still had a very strong argument.

"Personally, I enjoyed the debate along with many other members of the form. We developed our teamwork, speaking and listening skills, and due to the high quality and strength of our arguments, one person changed his mind."
Jack was on the opposing side of the debate. He said…
"Our main point for against people giving up meat for a day was that even if we don't eat meat for one day, it will have to still be produced because people may choose to eat meat on different days in a week.

"We had good discussions, one person switched their opinion from 'against' to 'for'. One challenge was that we found it hard to decide which side to be on due to both arguments being so strong!"
Alex agreed, saying the affect it would have on businesses such as KFC would need to be considered.
Well done everyone, for what was a well considered and delivered debate!
Forming Partnerships for Safeguarding Week
June 24, 2019
To mark West Yorkshire Safeguarding Week this week, our Accord Multi Academy Trust has joined forces with Wakefield Community Crafters in a venture designed to support local students in need of support.
Miss Gibbs, Horbury Academy's Assistant Principal and Designated Safeguarding Lead, said "We are extremely grateful to Wakefield Community Crafters' volunteers who have donated 75 trauma bears to our Trust. The bears will be given to students who have experienced a trauma for instance; those who are living with a disability or have had an operation, have experienced a loss or parental separation, or had to leave their home because of a fire or a flood. They can help young people to hold on to a memory or overcome a trauma, and are designed to put a smile on students' faces by volunteers who have either experienced a similar trauma or life event, or simply want to help."
Mrs Rowe, Assistant Principal and Designated Safeguarding Lead at Ossett Academy, added "Our Accord academies are committed to ensuring students feel secure, happy and safe. We believe this generous initiative, alongside existing support within our academies, will go some way towards achieving this."
Safeguarding Week runs across West Yorkshire from Monday 24 June to Friday 28 June. Its theme 'Everyone's Business', highlights the commitment shared across the region to keep children, young people and vulnerable adults safe.
In the Wakefield District, people worried about their safety or the safety of a friend or family member, can call Social Care Direct on 0345 8 503 503 where specially trained staff will listen and provide support.
Visit www.horburyacademy.com/Parents/Safeguarding and www.ossettacademy.co.uk/the-academy/safeguarding for Horbury and Ossett Academies safeguarding information.
Please be vigilant
May 14, 2019
We urge students to remain vigilant on their journey to and from school and, where possible, to remain in groups, following two recent incidents in the local area, whereby young people have been approached by a male.
Students are advised that if they are approached, they should go to a safe place and call the Police on 999.
Here are a few tips to stay safe…
Never accept gifts or sweets from a stranger
Never accept a lift in a car from a stranger
Never go anywhere with a stranger
Never go off on your own without telling a parent or trusted adult
Never go up to a car to give directions – keep away so that no one can get hold of you and you can run away
Always tell a trusted adult if you have been approached by a stranger
Remember the Yell, Run, Tell rule – it's okay to run and scream if you find yourself in danger. Get away from the source of danger as fast as you can.
If you find yourself in danger always run towards shops or other busy places with lots of people. If you see a policeman or person wearing in uniform, they will be able to help you.
If you think that you are being followed, go into a shop or knock on the door of a house and ask for help
Never play in dark or lonely places
Stay with your group of friends – never wander off on your own
Never agree to do a job for someone you don't know in return for money – they may be trying to trick you
Make sure your parents know where you are going and when you will be back. If your plans change be sure to tell your parents.
West Yorkshire Police's Online Safety Campaign
April 4, 2019
West Yorkshire Police have teamed up with the NSPCC, Leeds Safeguarding Children Partnership and the Office of the Police and Crime Commissioner in West Yorkshire to encourage parents and carers to have a five minute chat with children to keep them safe online.
A quick discussion with young people about the sites and apps they're using and the people they are talking to online, could help protect them from any potential cyber criminals.
The internet can be an amazing place for children, so they shouldn't be discouraged from using it, but parents should remind them that people may not always be who they say they are, and they should talk to their parents about what they are doing online. It can seem daunting for some parents, trying to keep up with the latest technology that their children are using, so the following websites and helplines can offer simple, practical advice on how to keep everyone safe online:
NSPCC and O2 helpline
If you have a question about parental controls or concern about a social network that your child uses, expert advisors are available on the free helpline – 0808 8005002
NSPCC – www.nspcc.org.uk/preventing-abuse/keeping-children-safe/online-safety/
Leeds Safeguarding Children Partnership – www.leedsscp.org.uk/onlinesafety
CEOP – www.ceop.police.uk
Charlie's trip to the Houses of Parliament
March 22, 2019
Charlie took a trip to the Houses of Parliament this week to meet with MP Paula Sheriff and she'd like to share with you a diary entry of her day!….. 
"On Tuesday 19th March, I went to the Houses of Parliament to see Paula Sheriff to discuss the matter of mental health.

"After a 2.5 hour train ride my legs were dead and we had to rush to the hotel to drop our bags and find our way to Parliament! Then I had to queue and my legs were shaking whilst waiting to see Paula Sheriff – the MP for Dewsbury.

"I met Paula and we spoke for a while and then had a tour of Parliament, both the part where visitors can go and the bit where general visitors aren't allowed. Whilst there, we watched a debate about Brexit and it was amazing! 

"I went to London because of my involvement in the Take 10 support group, helping people with mental health and being young carers. I am really grateful for their support and I volunteer in this group to support others. 

"Both me and my Mum are really thankful to Paula for inviting us down to London and for the experience. I asked Paula if she would support our school during Mental Health Awareness week in May and she agreed!" 
Here is a picture of the day!
Tackling Period Poverty
March 8, 2019
Our Accord Multi Academy Trust has joined forces with The Red Box Project during the week of International Women's Day, to help to tackle period poverty.
Accord's schools; Ossett Academy and Accord Sixth, Horbury Academy, Horbury Primary Academy and Middlestown Primary Academy have each received their red box, full of sanitary products which are readily available to students as required.
A recent study conducted by Plan International UK among 14-21 year old girls and young women found that one in ten have been unable to afford sanitary protection, 49% have missed an entire day of school because of their period and almost one third (32%) have missed more than one day of school because of their period.
Our Principal, Mrs Broome, spoke on behalf of the Accord Multi Academy Trust; "We collectively and strongly believe that period poverty is not acceptable in Britain today. It is our view that access to sanitary products for our students is a right and an investment in their future, and therefore our futures."
The Red Box Project's Louise Brown added "Whether it's period poverty, not being able to ask at home, or just being caught short, we want to have students' backs and let them keep their dignity which is why we are thrilled to be working with local schools."
People wishing to donate to The Red Box Project Wakefield South can do so at the following donation points:
Spring Café, Barnsley Road, Sandal
ASDA, Asdale Road, Wakefield
Gate 11 (floor b ) Pinderfields Hospital
West Wakefield Methodist Church (first Saturday of the month for the public)
Slimming World groups at Alverthorpe WMC
English Martyrs Catholic Church, Dewsbury Road
Horbury Library
For more information visit www.redboxproject.org 
Adverse Weather Procedures
January 18, 2019
In the event of adverse weather it is always the academy's priority to remain open and as such the premises team will work to ensure that the academy site is both accessible and as safe as possible.
There may be however rare instances where the academy might be unable to open as normal as a result of severe or adverse weather. Any changes to the usual opening arrangements will be communicated on the academy website, social media, Ridings FM, Real Radio, Radio Leeds and Wakefield Express publications. A text message will be sent to parents to confirm if the academy is closed due to adverse weather.
Where none of the above updates/communications have been provided, parents should assume that the academy is open as normal.
New revision strategies video!
January 14, 2019
Take a look at our '5 revision strategies' video clip, launched this morning, for some useful revision tips! Start forming great habits now!
EOCT Admissions Consultation
December 4, 2018
The Governing Bodies of
Dimplewell Infant School,
Flushdyke Junior and Infant School,
Gawthorpe Community Academy,
Southdale CE (VC) Junior School
South Ossett Infants Academy,
Towngate Primary Academy, and
Ossett Academy
are currently consulting on proposed changes to the EOCT Admissions Policy for the 2020/2021 school year.
The EOCT Admissions Policy proposed by the Governing Bodies outlines how children will be admitted into the above Schools and Academies should more applications be received than there are places available.
The proposed changes for consultation are around the following areas:
Children in Care and children who were previously in care;
Children who reside with more than one parent at different addresses; and
Where parents are in dispute over which school they wish their child to attend.
The proposed EOCT Admissions Policy is available for view on our website via the link below, with full details of the proposed changes to the Policy highlighted in yellow. A copy is also available on request from the School Office.
Any comments on the proposed policy should be made in writing/by email to the Principal/Chair of Governors via apage@ossettacademy.co.uk no later than 31st January 2019
Our latest tweets:
Friday 6:08AM, Jul 12
It's that time of the week again... ☀️ and Weekly Roundup!! Happy reading!
https://t.co/pgG6uEKIt3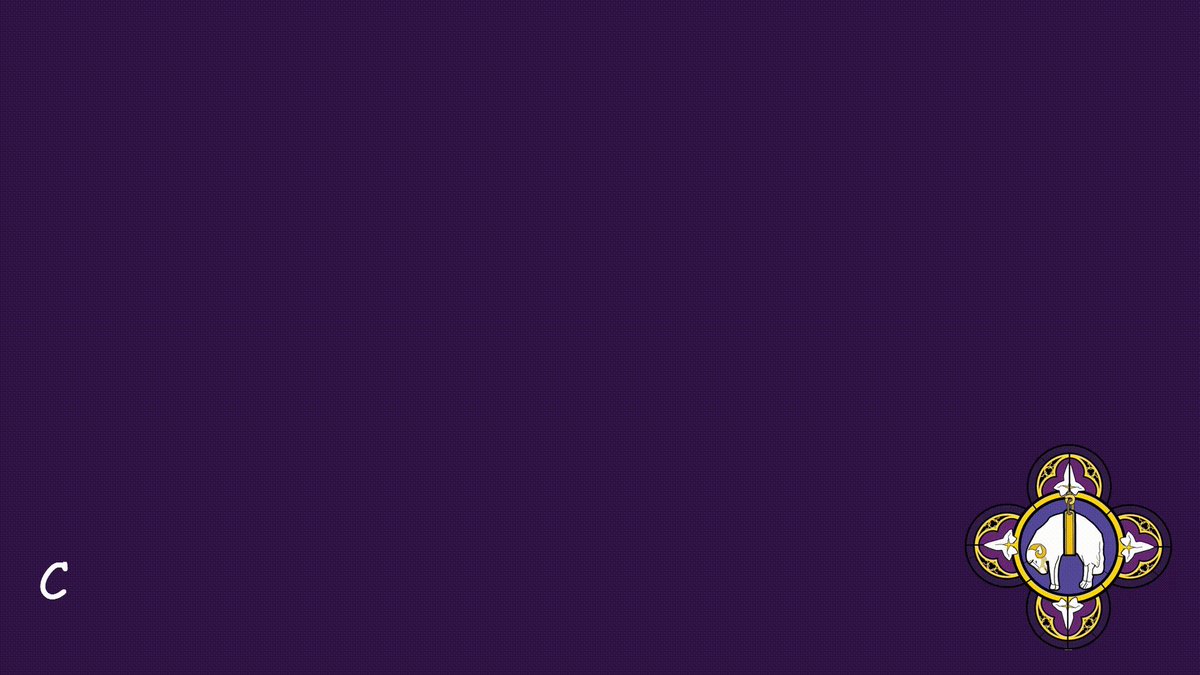 Thursday 2:55AM, Jul 11
This week, our students have been learning about water safety, since Yorkshire Water issued warnings to those consi…
http