Maths
Introduction to the Subject & Team
The Mathematics department is staffed with an enthusiastic, hardworking and dedicated team of teachers and Learning Mentors. The leadership of the department is as follows:
Mr Michael Steer
(msteer@ossett.accordmat.org)
Curriculum Team Leader of Mathematics
We consistently strive to teach through engaging and diverse lessons, bringing Maths into the 'real world'. Students are constantly pushed and challenged to achieve their absolute maximum, and we offer opportunities such as the Maths Leaders Award and the Maths Challenge to stretch students out of their comfort zones. Extra support is offered to all students through after school clubs, and intervention for students who need a little more time and guidance.
COURSE CONTENT AT KEY STAGE 3
From September 2016, students will receive four one-hour lessons of Maths per week and are placed into sets using Key Stage 2 data. Recognising that learners develop at different rates, we assess their understanding every half term and alter our sets so that students can both access the work and expand their knowledge. Students cover a variety of topics each year from the four main strands of mathematics; algebra, number, shape and space, and data. Students also learn to apply these skills to functional problems. Throughout Key Stage 3, we have adopted a mastery approach to the curriculum, to ensure students have time to gain a strong understanding of a topic before moving on to the next one.
Year 7
To ensure that all Ossett students are fluent with the standard methods for addition, subtraction, multiplication and division we start the year with a strong focus on Numeracy. This will also include areas like Highest Common Factor, Lowest Common Multiple and fractions, decimals and percentages. Through the year, there will be the introduction of algebra, data collection, analysis and representation, properties of angles, area & perimeter. Along with the introduction of new topic areas such as probability, graphs, sequences, equations, measures, ratio and proportion, constructions and loci and transformation geometry.
Year 8
In Year 8, students consolidate and build on their prior knowledge from Year 7 to improve their understanding in various mathematical topics. Areas that are looked at include integers, types of number, further algebra, substitution, fractions, collecting & analysing data and then displaying data. This is enhanced with rounding, decimals and bounds, probability, graphs and coordinate geometry plus developing their ability to solve equations and work with compound measures. We further build on this by extending their knowledge in percentages, perimeter and area, and using proportion.
Their understanding of these is assessed at the end of every half term with a class based test. This helps to highlight key intervention topics which are addressed through various strategies.The assessments used at the end of every half term cover a broad range of topics, and mimic the style of a GCSE paper to allow us to accurately assess current ability and progress.
COURSE CONTENT AT KEY STAGE 4
Exam Specification:
Foundation: OCR GCSE Mathematics
3 x 1 hour 30 minute papers at the end of Year 11
Higher:         Edexcel GCSE Mathematics
3 x 1 hour 30 minute papers at the end of Year 11
Year 9
In Year 9 students formally begin a GCSE course, and will receive 5 hours of Maths per week and will be placed into ability sets according to their assessment results at Key Stage 3. Although many of the skills they require will have been developed in previous years. They will continue their work on Number, extending into proof, more complex work with indices and manipulating surds. In Algebra they will consolidate and develop their skills in manipulating algebraic expressions and also extend their work on graphs by learning about quadratic graphs. In Shape, more complex area and volume work is covered, together with an introduction to limits of accuracy. In Handling Data they cover more sophisticated types of graphs and explore how to compare two or more data sets using statistics.
Year 10
As the GCSE course continues, in recognition that learners develop at different rates, we assess their understanding every half term and alter our sets so that students can both access the work and expand their knowledge. Students continue to develop their knowledge around the four main strands of mathematics; algebra, number, shape and space, and data. Students also learn to apply these skills to functional problems.   The end of year exam is crucial in deciding the students tier of entry; foundation or higher, as they begin their final year of study.
Year 11
Through the first term in Year 11, we complete the course content for the GCSE, before assessing with a formal mock exam. Following this exam, we re-set the students into classes that allow them to follow a bespoke scheme of work based on a skills analysis of their mock exams. This will allow them to be re-taught topics they are struggling with and will sit alongside vital revision, assessment and exam preparation.  To support students reach their potential, a variety of extra-curricular clubs are available to support the students' learning, details of which will be communicated to students and parents.
CAREER OPPORTUNITIES AND PROGRESSION WITHIN THE SUBJECT
Mathematics has been identified by businesses as a key skill for all future employees. Students need to have a good understanding of problem solving and how to apply new skills to different challenges no matter what their future holds. At Ossett, we aim for as many students as possible to reach their potential and gain the new level 5, which is classified as a strong pass and is the boundary qualification for many colleges and apprenticeships.
For students wishing to carry the subject on after their GCSEs we offer various options:
A Levels are for the more able students who wish to extend their knowledge within the subject and potentially see a future career in a Maths-based industry, such as Engineering or Finance. Universities are particularly keen on students who have an A Level Maths as it gives students the opportunity to solve challenging problems and demonstrate sound understanding of new skills.
We also offer Further Maths at A Level, which is a prestigious qualification for very talented Mathematicians who want to explore the subject further and give themselves a solid foundation for degree level Mathematics.
HOW PARENTS CAN SUPPORT LEARNING
Parents can support learning in Maths in many different ways. The first, and most important, is to constantly be enthusiastic with your child about their mathematical development. A positive attitude will help your child have a good experience of learning mathematics. In many ways, Maths is a confidence subject and all students benefit from time, support and the ability to share success.
We appreciate that some methods and techniques have changed since parents were at school and are happy to help support with any problems arising from this. We would recommend that parents regularly look through their child's book as there are often clear examples displaying methods to solve the questions.
Support is offered within the department at a variety of after school clubs and holiday sessions (for Year 11) and we welcome as many students as possible to attend. Students should also be encouraged to use the variety of online resources to revise and bolster their understanding. Of particular note is Hegartymaths.com, which all students have a password for and features almost 1,000 revision videos.
Finally, ensuring that your child has the correct equipment (pen, pencil, ruler and scientific calculator) with them at all times and checking that their weekly homework is complete will help them access the work and remove barriers to learning. Homework is set in order to assess the understanding of the individual and is an essential strategy for checking their progress and understanding on a particular topic
//this is how the content shows up
Our latest tweets:
Friday 7:01AM, Jan 24
Find out what we've been up to this week in today's edition of Weekly Roundup!!
https://t.co/wPocAwj7gk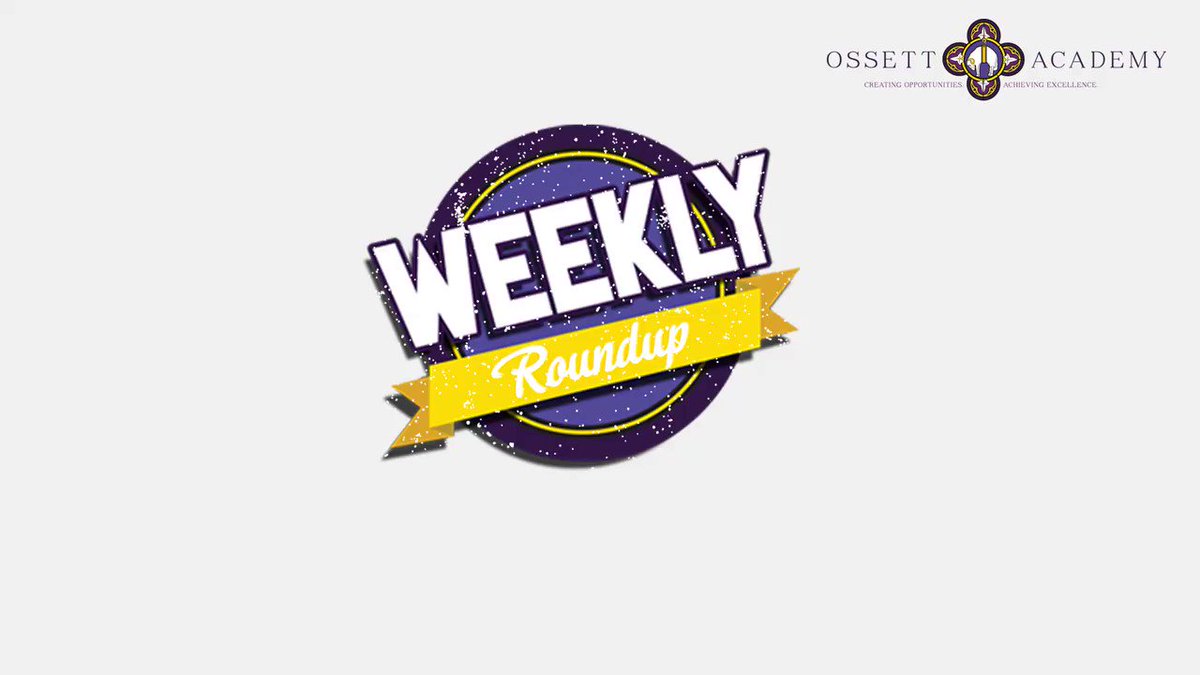 Thursday 6:03AM, Jan 23
We're currently recruiting to two very important roles within our academy 👇. Full details can be found at…
http